How to transcribe iPhone voice memos
There are numerous apps for transcribing voice memos on iOS. If you're looking for best accuracy, you might be interested in trying Whisper Memos.
It uses Whisper technology from OpenAI, which means it's going to be much more accurate than most of the apps available currently.
Another unusual feature is automatic paragraph detection. It can detect what you're talking about, and divide text into paragraphs based on that.
Finally, to make your life easier, Whisper Memos will send the result straight to your email inbox. All you have to do is press record, speak, and wait a few minutes for the transcription to appear in your inbox.
To get started, download Whisper Memos from the App Store. Once you've installed it, launch the app and grant it permission to access your microphone.
Next, press the big red "Record" button to start recording. When you're done, press "Stop" and the app will start transcribing the recording.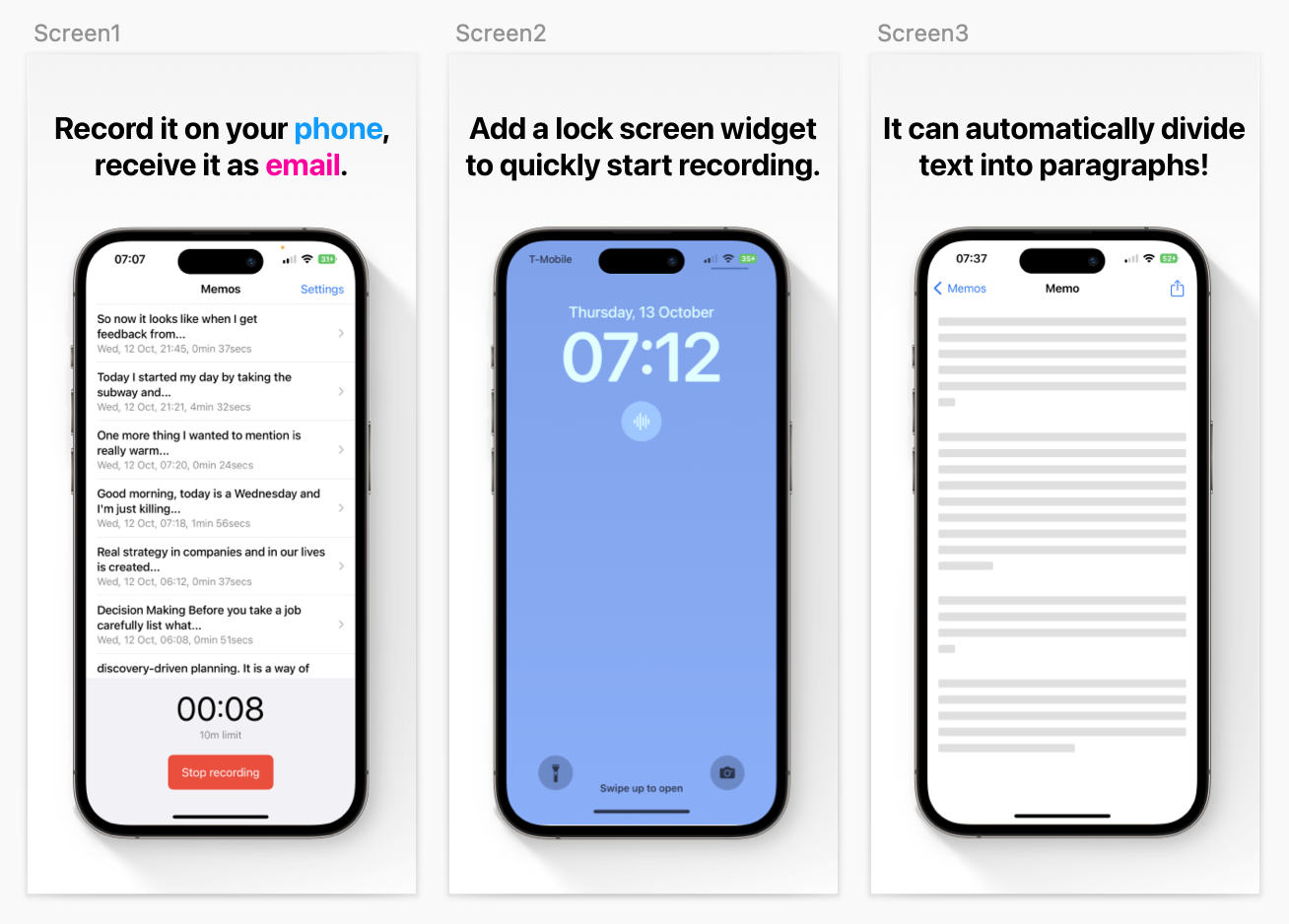 Now just wait a few minutes. Once the transcription is done, it will be emailed to you.
The app doesn't detect who's speaking, so it will shine in single-user scenarios. You can use it for short notes – maybe you just thought of something, and you wanna take a note.
Everything goes to your email, so another great use case are reminders. If there's something you'll need to do later, record a short reminder, and it'll show up in your inbox, so you won't forget about it.
You can use it for longer notes too, such as dictating an email, or dictating an article. Once it get transcribed, you can edit it, and send forth.
My favorite use case is taking book notes. Just pick an interesting section, and record it. It's just like highlighting, except that your highlight will be captured – again, in your email inbox.
If you're looking for an accurate way to transcribe your voice memos on iPhone, Whisper Memos is the app for you. It's easy to use, and it delivers great results straight to your email inbox.